Through EMSO-Link project, EMSO ERIC launches its first TRANSNATIONAL ACCESS.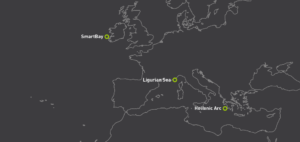 The objective of this call is to offer free-of-charge access to three EMSO ERIC facilities (EMSO PYLOS, EMSO SmartBay and EMSO NICE) where external measuring systems can be installed, including instruments, systems, new technologies and where new procedures/experiments can be tested/take place. The observatories offered for TNA are designed to offer the broadest scientific and technological capabilities to future users in the framework of TNA.
This EMSO ERIC TNA is a unique opportunity for scientists and engineers to avail of high-quality, interlinked instrumented infrastructures operating in open ocean observatories for carrying out research and/or testing activities.
Are you a European marine enterprise or research organisation interested in open ocean facilities, e.g., for instrument tests or research projects?
EMSO ERIC invites you to respond to the call and request access to the EMSO ERIC observatories.
IMPORTANT DATES
An opening of the call: 16 April 2018
Submission deadline: 31 July 2018
Evaluation and Selection deadline: 30 September 2018
Feedback to applicants: 15 October 2018