ENVRI-FAIR KICKOFF MEETING
January 14, 2019 @ 1:00 pm

-

January 16, 2019 @ 3:00 pm
ENVRI-FAIR Kickoff meeting will be organized in Prague, January 14-16 2019
Agenda
You can download the agenda here.
Registration
Please register to ENVRI-FAIR Kickoff by filling the online form below. Register by December 21st at the latest.
Venue
The meeting will be organized in
Hotel International Prague
Koulova 1501/15
http://internationalprague.cz/
Accommodation
Hotel International Prague will also provide accommodation for the ENVRI-FAIR Kickoff meeting participants. We strongly encourage all the attendees to book their rooms in Hotel International, and through the hotel's booking system.
You can book your room here.
Contact
Contact the ENVRI-FAIR Coordinator Andreas Petzold for more details
Registration Form
Transportation
From Airport
By bus (approximately 30 minutes): Take the bus 119 from the Prague Airport to the stop "Nádraží Veleslavín". Here you change to metro line A and go to stop Dejvická (direction "Depo Hostivar"). From Dejvicka, you may walk down Jugoslávských partyzánů street or take bus 107, 116, 160 or 147 and go to the stop "Čínská ".
By Taxi (20 minutes), approx. fare: Eur 15,-. (http://www.aaataxi.cz/en/)
From central railway station
By metro – Underground C (red line) station "Hlavní Nádraží" direction "Háje", change at "Muzeum" (1 stop) into Underground A (green line) direction "Nemocnice Motol" until the stop "Dejvická". From Dejvická, you may walk down Jugoslávských partyzánů street or take bus 107, 116, 160 or 147 and go to the stop "Čínská "
By Taxi (10 minutes) approx. fare: EUR 15,–. (http://www.aaataxi.cz/en/)
Use Prague Journey Planner for more information: http://spojeni.dpp.cz/ConnForm.aspx?tt=PID&cl=E5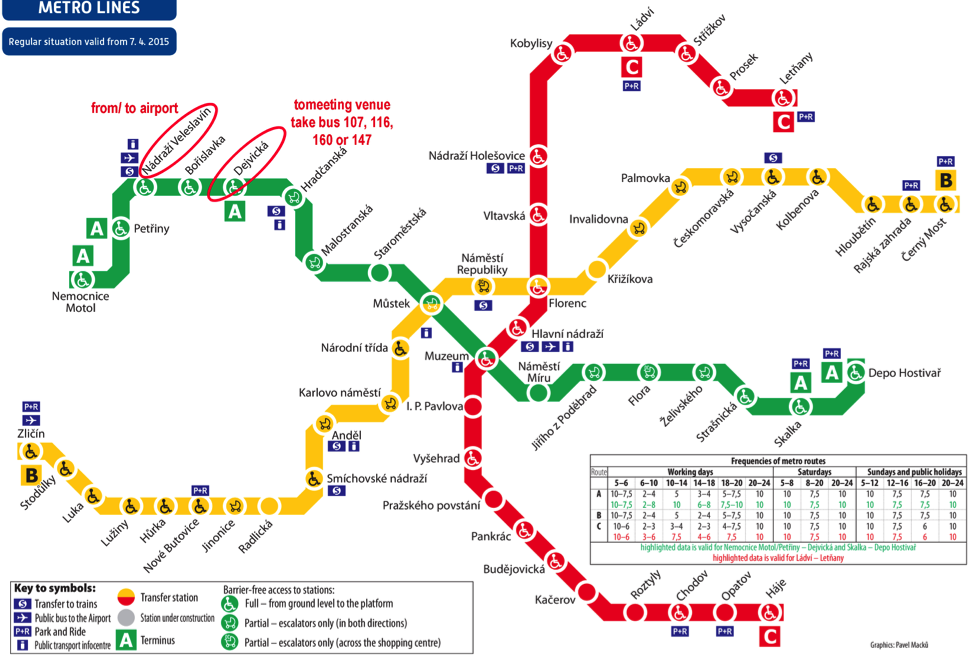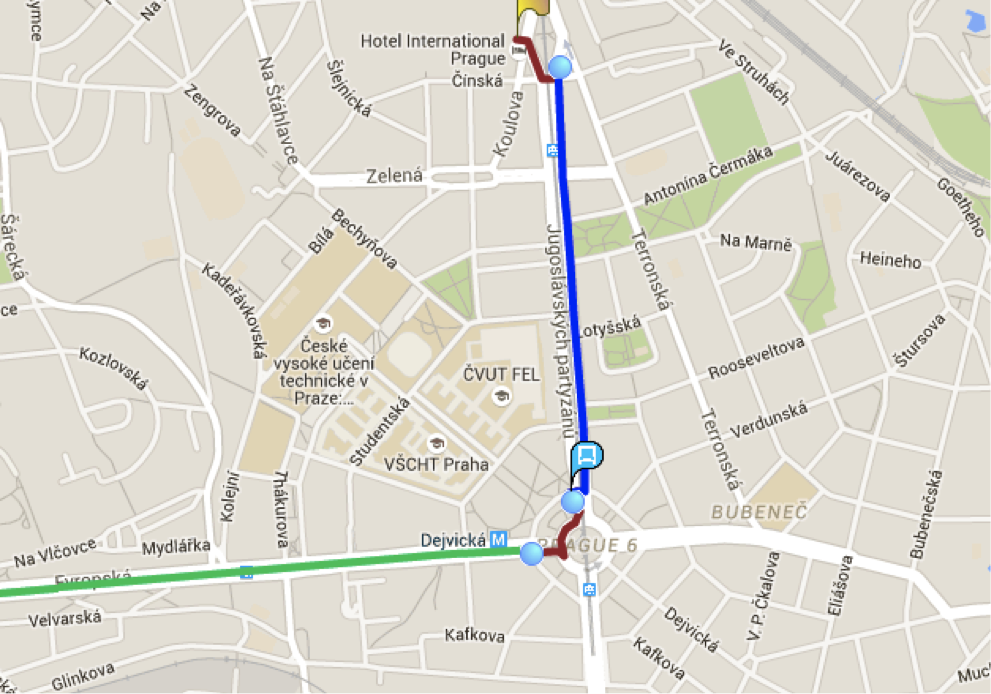 Walk 15 minutes (or take bus) from Dejvicka Metro station to Hotel International Prague